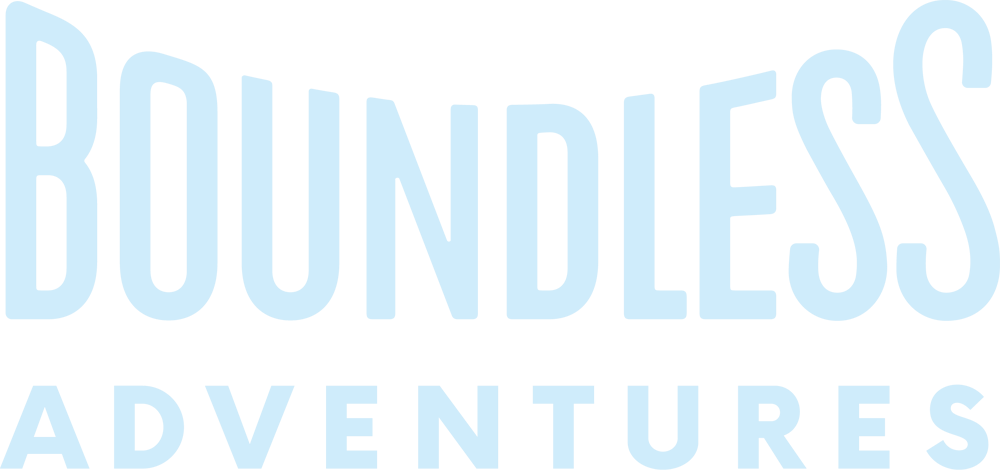 The Best Zipline & Obstacle Course For Team Bonding
The best teams practice together, play together, and CLIMB together! Boundless Adventures is a great spot for any type of team – sports, academic, musical. Book now for an extreme team building adventure. Two weeks advance purchased required to reserve the group rate.
"Strengthen Team Relationships"
I'm always looking for ways to motivate my squad, challenge them physically, encourage personal growth and strengthen team relationships. A day at Boundless Adventures was the perfect venue to accomplish this goal. With a complete mix of personalities going into this "adventure"; from the fearful to the daredevil, the squad came together without prompt, to assist those in need, to admire those who exceled and to cheer for all equally. The amount of pride that was displayed throughout the day, not just for each other, but for themselves, was overwhelming. This was one of the best decisions I have made as a coach. Many stepped outside of their comfort zone, they did it together, they had fun, and they made memories that will last a lifetime.
- Tracy S
What To Expect
Harness & safety briefing (30 minute orientation)
The zipline and adventure park experience (2.5 hours of outdoor thrills)
Picnic tables for group use
Bus parking available
Bring your own lunch or delivery from local restaurants
Capacity: Up to 250
Submit
FAQs
What will a day in the trees look like?
When you arrive at Boundless Adventures in Purchase, you will first visit our reception center located in the parking lot. Our staff will escort your group to the park. Once there, your group will get harnessed and briefed in the equipment (30-60 minutes depending on the size of the group). They will then have 2.5 hours of incredible fun! Participants will be given the opportunity to traverse different trails of varying difficulty with their friends. During this time, they will work together to overcome challenges, inspire each other to face fears, and leave with a better understanding of themselves and their friends.
What benefits should I expect my team to derive from this experience?
The exact benefits will depend on your group. However, the following concepts are core to the experience.
We like to think about the park as the great equalizer. And what that means is that the leader on the court, might not be the leader 25 feet off the ground. This allows for a new appreciation of each team member.
Communication is important to any successful team. This activity gives them the opportunity to break down any barriers that exist and build a cohesive unit.
Training for teams can be intense. This gives them a break from their routine. A team that works hard together should have the opportunity to play hard together as well.
Getting through the obstacles is both mental and physical. The teams are given the opportunity to problem solve together and see tangible results of that collaboration.
What ages is this activity appropriate for?
Boundless Adventures is great for kids as young as 7 and there is no upper age limit. With the 4 different levels of difficulty, there is something for everyone!
Are waivers required for each climber?
Yes, they are. We offer electronic waivers. We are happy to work with you to make this process as simple as possible.
What if it rains?
The park is open rain or shine. If you decide that you want to change the date, we will do our best to accommodate you. If the park is unable to open or is forced to close prior to your visit, you are given the option to reschedule your outing or to receive a full refund.
What is your cancellation policy?
Cancellations made 7 or more days in advance of your reservation will be refunded the balance paid-excluding a convenience fee ($150 for groups of under 25 participants, $500 for larger groups).
Cancellations made less than 7 days in advance of your reservation are not eligible for a refund but the payment can be applied to a rescheduled visit to the park.
If you reduce the size of your group within 7 days of your event, you are still responsible for the full payment of the original reservation. As a courtesy, we will provide you with a maximum of 5 vouchers for a future visit as long as there are at least 15 participants present for the event. To receive the vouchers, you must let us know 24 hours in advance of the reservation that your full group will not be attending.
Participants that are 'no-show' for their reservation on the reserved day/time are not eligible to be refunded or rescheduled.
What do we do about food?
We have picnic tables throughout the park. You are welcome to bring your own lunch, or have food delivered.
How many climbers do I need to get the group discount and when is payment required?
Group rates are available for groups of 10 or more. Payment for 10 climbers is due at time of booking. $150 of this payment is nonrefundable. Full payment is due seven days in advance of the reservation.
Where is the adventure park located?
We are conveniently located on the college campus of Purchase College at 735 Anderson Hill Road in Purchase, New York. Click here for detailed directions.