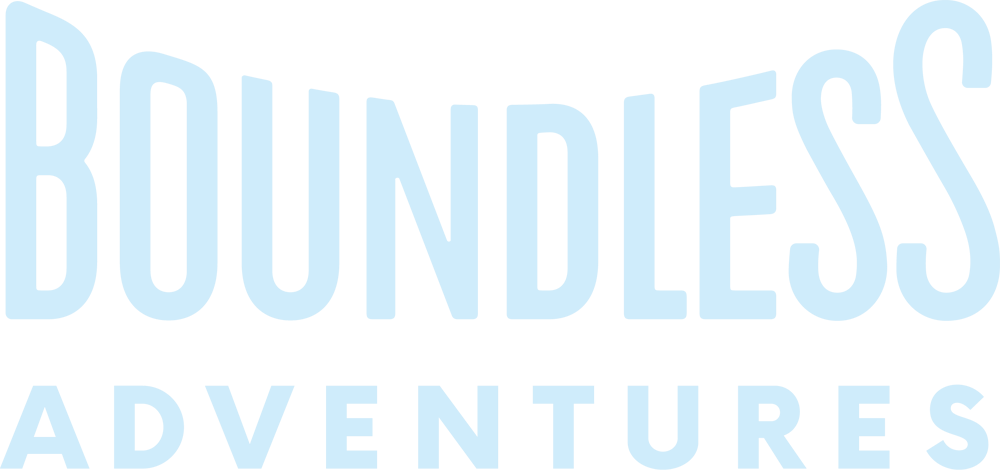 The Ultimate Birthday Party Experience
Whether it's your 8-year-old, your discerning teen, or your partner, who loves to get outdoors, a birthday party in the trees leaves a lasting impression on everyone.
"Like Peter Pan's Neverland"
The kids had an amazing time zipping through the woods and courses. As parents, it was very gratifying to see the kids build their confidence through the courses and cheer each other to the next challenge level. At times, it felt like we were living out a scene from Peter Pan's Neverland...simply magical. Thank you for making our daughter's birthday an unforgettable experience. We especially want to thank the for being so polite, professional and helpful at all times.
- Virginia S
What To Expect
Harness & safety briefing (30 minute orientation)
The zipline and adventure park experience (2.5 hours of outdoor thrills)
Picnic tables for group use
Bring your own lunch or delivery from local restaurants
Non-climbing Chaperones: free entry, unlimited
FAQs
When do I need to book a birthday party?
To take advantage of the group rate, you must book 14 days in advance.
What is included in the birthday party package?
If you've been to Boundless Adventures previously, the experience is the same. Your participants are going to partake in a self-guided experience. We are always there to assist on an as needed basis.
The zip lining and obstacle course climbing activity (2.5 hours of climbing + 30 minutes for the orientation)
A picnic table (You are welcome to bring your own food and drinks)
One Boundless Adventures T-shirt for the guest of honor (When requested by you at check-in time)
Why is it important for all of my guests to complete the waivers in advance?
We want your event to exceed your expectations. The first step is to ensure a smooth check in process. If the waivers are not completed in advance, it can delay your start time by up to an hour. Often, the end time is set on your invitations. Hence, a delayed start can result in an abbreviated climbing experience.
In your email confirmation, you will see a URL that says "Forward this link to all of your guests". This link is tied to your specific event. That will link your guests' waivers to your party. Even if your party guest has been here before, we ask that they still click on the link and provide their email address to link their waiver to your party.
You will also receive a link entitled "Group Waiver Management". This will provide you with a real-time picture as to who has completed the waivers. We ask that you put checkmarks next to the participants, and mark those that are not attending, as "not participating".
We know this seems complicated. That is because often mom completes the waiver, but mom isn't participating. Other times, someone completes the waiver, but has a conflict and is unable to attend. You are the one who needs to tell us who is part of your party, and who is not.
If you arrive with all of the waivers completed in advance, and your guests arrive on time, we guarantee that you will not be delayed!
What time should I tell the parents to pick up?
The party time is 3 hours. If you want to provide food, that would require additional time, typically 30 minutes.  Also, for larger groups (20+), the check-in time can be a bit longer due to unforeseen group dynamics. Please be patient as safety is more important than speed.
What happens if a guest is going to be leaving early or arriving late?
If a guest needs to leave early, we ask that you let us know prior to starting. We can mark on that guest's ticket an end time that meets your needs, so that the guest won't be midway through a course when it is time for them to leave. If you are unable to tell us in advance, we will do our best to get your guest off the course in a timely manner. However, please understand that safety comes first.
If someone needs to arrive late, do not worry! We can get the latecomers harnessed and briefed quickly. Each course takes approximately 30-45 minutes to complete. They can join the group upon completion of one of our courses.
If my guests have been to Boundless Adventures before, do they need to complete the waiver again?
Waivers are valid for each calendar year. However, we need to know who your guests are. In your email confirmation, you will receive a link to your individual event management waiver portal. The first step is to provide your guests with a link to this portal either by emailing directly from the portal or copying the link into an individualized invitation. When they click on the link, it will ask them if they already have a waiver. The system will ask your guest for the email address associated with their waiver. They simply need to provide the email address and hit submit to link them to your event.
Do you offer party facilitators or guides to help with the party?
We do offer guides to take the children up on courses that require an adult. The cost is $50 for one hour. Typically, guests utilize this service for their last hour of climbing, when they are looking to be their most adventurous selves! If you are interested in doing this, please call our office two weeks in advance of your visit to ensure the availability of a guide. If it is within the two weeks, we will do our best to accommodate your request. Guides can also be utilized by adults who are looking to push themselves beyond their comfort zone.
Are you looking for a carefree party experience? A party planner is with you from the moment you arrive until you are leaving the parking lot. The planner can assist with the check-in process, facilitate food deliveries, set-up your table area, take care of late arrivals/early departures, and climb with the party guests. The cost for a party facilitator is $150.
Do you offer goodie bags?
We do have an optional goodie bag available for your convenience. The cost is $14/bag. The bag includes a canvas drawstring bag, climbing gloves, a coupon for your guests' return visit, and 3 other goodies (a water bottle, a silicon bracelet, a carabiner or foam putty depending on availability.
Do you have custom Boundless Birthday invitations?
Can I get food delivered to the park?
You are welcome to order food from the local vendor of your choice.
Trattoria 632 is a local pizzeria that we are working with to provide reliable delivery to the park. You can reach them at 914-481-5811
What if it rains?
Our aerial adventure park is open rain or shine. If you decide that you want to change the date, we will do our best to accommodate you. If the park is unable to open or is forced to close prior to your visit, you are given the option to reschedule your outing or to receive a full refund.
Please refer to our Weather Policy for more information.
Do we need adult supervision?
Click here for details about the courses. Our high ropes course is a self-directed experience (after the standard harnessing and safety briefing that we provide to all of our guests). We do provide groups assistance to get you set up at the picnic tables. We can provide a dedicated party person for an additional fee of $100 for the 2 hour climb and $150 for the 3 hour climb.
What if I have last minute add-ons or cancellations?
We know it is challenging to provide an exact count! We wish we could let you tell us at the last minute. However, we have a limited capacity in the park, and the best way to accommodate the capacity constraints is to require payment in full for a firm headcount seven days in advance. If there are last minute cancellations, we can provide you with a credit for a future climb assuming there are at least ten participants present for the party (subject to our group cancellation policy) . Last minute additions are welcome at the general admission rate (subject to harness availability). Keep in mind, last minute additions also lead to additional time spent checking waivers which can cut into your climb time.
What is the cancellation policy?
Cancellations made seven or more days in advance of your reservation will be refunded the balance paid-excluding a convenience fee of $150.
Cancellations made less than seven days in advance of your reservation are not eligible for a refund but the payment can be applied to a rescheduled visit to the park.
If you reduce the size of your group within seven days of your event, you are still responsible for the full payment of the original reservation. As a courtesy, we will provide you with a maximum of five vouchers for a future visit as long as there are at least ten participants present for the party. To receive the vouchers, you must let us know 24 hours in advance of the reservation that your full group will not be attending.
Groups that are 'no-show' for their reservation on the reserved day/time are not eligible to be refunded or rescheduled.
How many climbers do I need to get the birthday party price and when is payment required?
Group rates are available for groups of 10 or more. Payment for 10 climbers is due at time of booking. $150 of this payment is nonrefundable. Full payment is due seven days in advance of the reservation. If you have less than 10 climbers, you can book as the general admission tickets at General Admission.
What should I do if other parents want to participate?
You can add them to the reservation, so that they can take advantage of the discounted rate. You would pay us, and then ask them for the admission fee.
Alternatively, you might not want to get involved with that. In which case, parents are always welcome to pay the general admission rate when they arrive at the party (subject to harness availability).
Where is the adventure park located?
We are conveniently located on the college campus of Purchase College at 735 Anderson Hill Road in Purchase, New York. Click here for detailed directions.