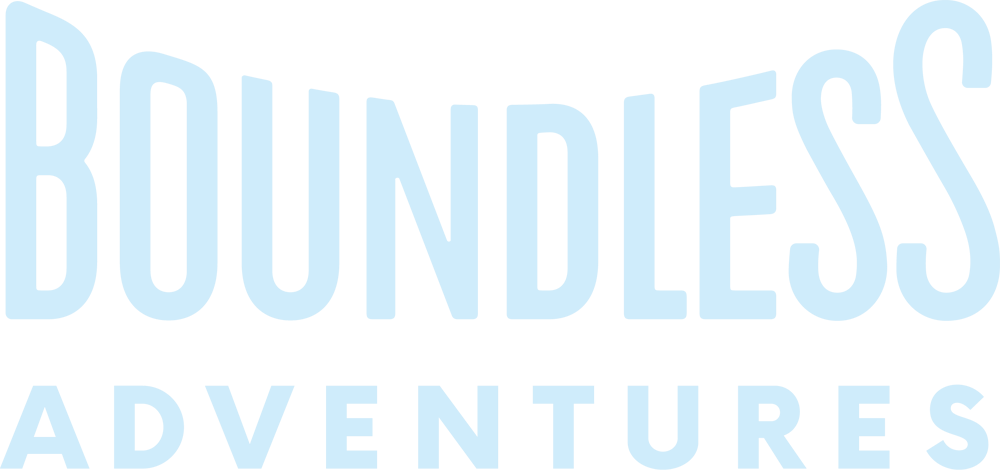 How much are tickets per person? Are group rates available?
Are reservations required?
General Admissions
Reservations are required for general admissions. We can accept reservations upon your arrival, subject to harness and axe lane availability. But we very strongly recommend you book in advance to avoid a long wait time. Our park is a popular destination and you never know how long the ticket line will be. You can avoid it altogether if you reserve in advance!
Group Admissions
Reservations are required to be made 2 weeks in advance for groups. Please go to our Group Admissions page for more information.
What is your cancellation policy?
For general admission reservation, you can cancel your reservation up to 60 minutes before your scheduled visit. You can do that either by calling us at 262-287-0933 or by sending an email to wi_info@boundlessadventures.net. You will receive a store credit from us that can be used for a future visit. The credit does not expire. We do not provide refunds. Guests that are 'no-show' for their reservation on the reserved day/time are not eligible to receive a store credit.
Cancellations made 30 or more days in advance of your reservation will be refunded the balance paid-excluding a convenience fee ($150 for groups of under 25 participants, $500 for larger groups).
Cancellations made 7-30 days in advance of your reservation will incur a 50% cancellation fee.
Cancellations made less than 7 days in advance of your reservation will incur a 75% cancellation fee. That fee is waived if the cancellation is weather related.
If you reduce the size of your group within 7 days of your event, you are still responsible for the full payment of the original reservation. As a courtesy, we will provide you with a store credit for up to 5 participants. To receive this credit, you must let us know at least an hour in advance of the reservation that your full group will not be attending.
We do not provide any refunds within 30 days of the scheduled visit. All credits are in the form of a store credit. Store credits never expire.
Participants that are 'no-show' for their reservation on the reserved day/time are not eligible to be refunded or rescheduled.
Are you open rain or shine?
Yes! Boundless Adventures is safe and fun in the rain. By purchasing a ticket, you agree to our weather policy that refunds are not given for wet, hot or cold weather.
In cases of extreme weather, such as thunderstorms, lightning, or high winds, the park will be closed. If we evacuate guests out of the trees due to such dangerous weather conditions, we will offer the following accommodations:
You may choose to extend your ticket time, and wait until the weather passes OR
If you have climbed for less than 50% of your climb time, you can receive a store credit for the amount paid.
If you have climbed for more than 50% of your climb time, you can receive a store credit for 50% of the amount paid.
Do I need a ticket if I only want to watch my friends climb, zip or throw axes?
No. You have complimentary admission to the park if you only want to watch your friends and family participate. Walking paths and benches are available throughout the park for spectator guests to enjoy.
Do I have to be a certain age, height or weight to participate?
We do have a strict age minimum of 7 years old. The weight limit is 265 pounds. We do not have any height restrictions.
Learn more about our course levels.
For axe throwing, there is a strict age minimum of 12 year old. Anyone under the age of 18 must be accompanied by an adult at least 18 years old.
I have no core strength. Or upper body strength. Can I participate?
Yes! Our beginner course is suitable for first-timers, regardless of personal fitness level, so long as you meet our age and weight requirements.
I'm afraid of heights. Do I have to go all the way to the tree tops?
No. You go as high up as you like. Our friendly staff are available to help you down whenever you've had your fill!
How do I get to Boundless Adventures?
Boundless Adventures is located at 9800 160th Ave in Bristol, WI.
I-94 to CTH "C".  Head west on CTH "C" and turn left (southbound) onto CTH "MB".  Go 1/2 mile on "MB".  Turn right into Bristol Woods Park.
What do I wear for this?
We recommend sneakers or other comfortable closed toe shoes for our courses. Sandals, flip flops and other open-toe shoes are prohibited. In terms of clothes, we recommend fitted workout apparel. Please adhere to our rules.
Gloves are required. For your convenience, you can purchase gloves with your reservation. If you would prefer to bring your own, we recommend gloves that have a protective palm (gardening gloves, sports gloves, etc.).
What do I need to do before arriving?
Please ensure that you have a completed waiver for all participants in your group.
In your email confirmation, you will see a URL that says "Forward this link to all of your guests". This link is tied to your specific event. Even if the participants in your group have been here before, we ask that they still click on the link and provide their email address to link their waiver to your reservation.
In that same email confirmation, you will also receive a link entitled "Group Waiver Management". This will provide you with a real-time picture as to who has completed the waivers. We ask that in the case of larger groups, you put checkmarks next to the participants, and mark those that are not attending, as "not participating".
Waivers are good for one calendar year only.
How important is it that I arrive promptly?
You are reserving for a specific time. If you arrive late, we will be able to accommodate you. However, we will not be able to extend your time beyond what you had reserved for. Please plan on arriving 15 minutes before your reservation time to allow for any unplanned delays.
Will there be a guide helping me?
This is a self-guided experience.  Our staff are stationed throughout the park to assist on an as needed basis, but this is your time to challenge yourself both physically and mentally, embrace nature, bond with family and friends, and simply have the best day ever!
Is there anything to eat at the park?
Snacks, drinks and ice cream are available for purchase.  We welcome you to bring your own food or we can suggest local delivery options. One of our favorites is Mission BBQ. They can be reached at 262-649-9773. Picnic tables are available for your use.
Can I take pictures while I tree-climb and zip line?
We know, we know. You want photos and videos of yourself doing amazing things to show off to your Facebook and Instagram friends. Everybody does! Unfortunately, it's not safe to use a camera while zip lining. (You need both hands to zip line!) You can, however, take pictures from our various tree platforms. You can also ask a friend to take photos of all your various treetop feats from the ground. There are plenty of ways to prove your awesomeness to your social media circle!
Do you have lockers available?
Yes we do. The cost for a locker is $3.
General Information About The Park
What policies are in place at Boundless Adventures to minimize the risk of transmission of COVID-19 amongst the guests and staff members?
We have been a socially distanced activity since before COVID. That said, there have been some changes put in place.  We are now requiring reservations, so that we can control the flow of guests at the park and limit the capacity.
All of our staff members are masked when they are in close proximity with the guests. We ask that all guests wear a mask when they are checking in and preparing for their adventure. Once on the course, the mask is not required.
All participants are required to wear gloves. We sell gloves ($6.00/pair after tax)  or you are welcome to bring your own. Gardening or biking gloves are perfect!
With 130 platforms in the trees, 15-20 feet apart, our course provides a natural way to distance. We are allowing 2 strangers to share a platform or 3 people from the same group.
Each guest will be attesting to the facts that they do not have any signs and symptoms of COVID-19 as dictated by CDC guidelines via the digital waiver.
Is Boundless Adventures certified?
The Park is built and maintained to ACCT standards (Association of Challenge Course Technology), the industry oversight body in the U.S. The Park is inspected daily by our staff, and annually by an ACCT certified inspector and a licensed arborist.
Does Boundless Adventures make charitable donations?
Our mission is to teach people that they have boundless possibilities. Given our focus on children, we have focused our donations to organizations that support mentally and physically disabled children, as well as organizations that aid children in underprivileged areas. We have also set up a Not For Profit, Boundless Adventures Outdoor Learning  where we accept donations. Monies donated are used by us for outreach efforts to bring some of these same children to Boundless Adventures.