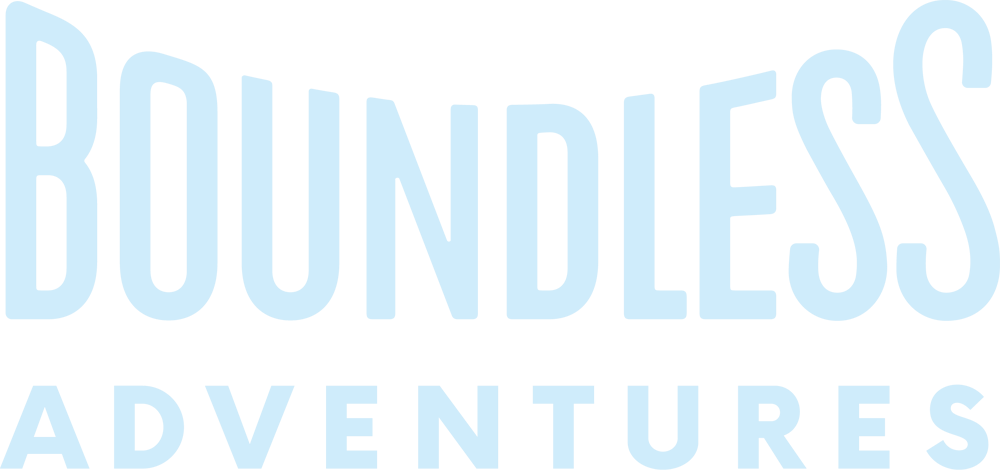 Unforgettable Summer Camp Field Trip
Trips are special events that all campers look forward to. Create a trip that they'll always remember right here in Kenosha, WI.
"Exceeded Our Expectations"
I just wanted to say how amazing today was. My campers were super excited to try Boundless Adventures after hearing me rave about it all summer long. It far exceeded our expectations, even in the rain! The challenge course was great. I especially liked the harness and locking system on the hooks. It made me feel comfortable and secure knowing that my campers were always clipped in by at least one hook. I'm happy that more than 10 of my campers were able to finish the black course which was the hardest, seeing that I was only able to complete the blue course. The staff were great and helpful and super patient with all the excitement and talking coming from my campers during our safety brief. Thank you for a great experience and we will definitely be back next summer!
- Tanika F
What To Expect
Harness & safety briefing
3 hours of climbing and zip lining
Picnic tables for group use
Bus parking available
Climbing Chaperones: free entry (10:1 ratio)
Non-climbing Chaperones: free entry, unlimited
Bring your own lunch or delivery from local restaurants
Capacity: Up to 250
FAQs
What do you do to ensure the safety of the campers?
Safety is our #1 priority!
Annual inspection by Sea Fox Consulting – a 3rd party consulting firm that ensures compliance with ANSI/ACCT03-2016 Design, Performance & Inspection Standards. This includes a review of our operating procedures.
We perform background checks on all of our employees prior to hiring. Monitors receive 40 hours of training, including First Aid/CPR certification.
We utilize the safest climbing equipment available, IAPA and IAPC quality award winners.
Emergency Action Plan is in place.
All our participants receive a thorough briefing before climbing.
AED located on premises as well as a first aid kit. EMT on staff.
Water stations throughout the park to ensure proper hydration.
What will a day in the trees look like?
When you arrive at Boundless Adventures in Kenosha, you will first visit our reception center located. Our staff will then escort your group to the park. Once there, your campers (and participating chaperones) will get harnesses and receive a safety briefing (30-60 minutes depending on the size of the group) on how to zipline and climb on our high ropes course. They will then have 3 hours of incredible fun! Participants will be given the opportunity to traverse different trails of varying difficulty with their friends. During this time, they will work together to overcome challenges, inspire each other to face fears, and leave with a better understanding of themselves and their friends.
What ages is this activity appropriate for?
Boundless Adventures is great for kids 7 and up. With the 4 different levels of difficulty, there is something for everyone!
Are waivers required for each climber?
Yes, they are. We offer electronic waivers. We are happy to work with you to make this process as simple as possible.
What about chaperones?
We allow for one free chaperone to climb for every ten paid climbers. Additional climbing chaperones would pay the camp group rate. Non-climbing chaperones can come at no cost.
What if it rains?
We are open rain or shine. If you prefer to reschedule your group due to inclimate weather, we are happy to do so as well.
What is your cancellation policy?
Cancellations made 7 or more days in advance of your reservation will be refunded the balance paid-excluding a convenience fee ($150 for groups of under 25 participants, $500 for larger groups).
Cancellations made less than 7 days in advance of your reservation are not eligible for a refund but the payment can be applied to a rescheduled visit to the park.
If you reduce the size of your group within 7 days of your event, you are still responsible for the full payment of the original reservation. As a courtesy, we will provide you with a maximum of 5 vouchers for a future visit. To receive the vouchers, you must let us know 24 hours in advance of the reservation that your full group will not be attending.
Participants that are 'no-show' for their reservation on the reserved day/time are not eligible to be refunded or rescheduled.
Is there a place to park the bus?
Yes. Parking is free and conveniently located on site.
What do we do about food?
We have picnic tables throughout the park. We sell snacks and drinks for your convenience. You are welcome to bring your own food, or have food delivered.
Do you require a deposit and when is full payment due?
We request a 50% deposit upon booking, and full payment 7 days in advance of the reservation. We do understand that this doesn't work for certain camps, and we are happy to work with you.
Where is the adventure park located?